Invitation to the MASTER CLASS SIMC 2019
Posted by

Date

April 25, 2019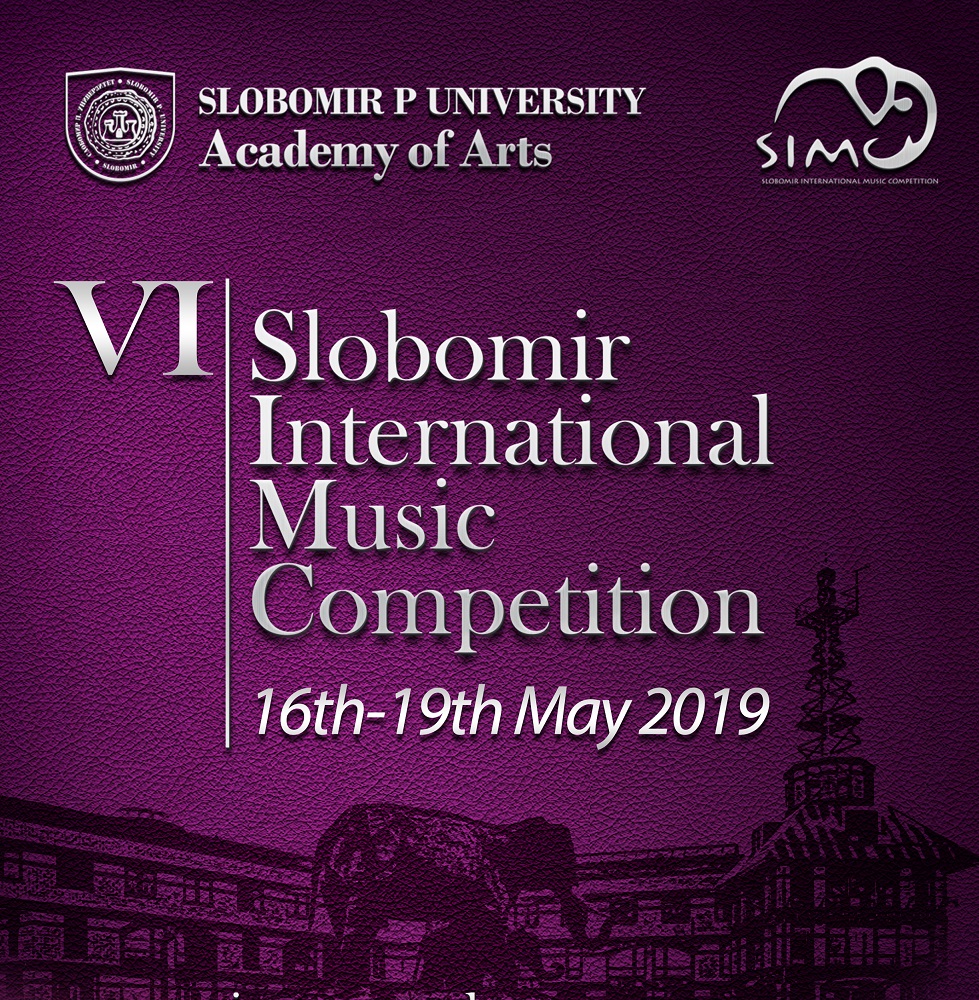 We invite you to a MASTER CLASS organized in the framework of the VI SLOBOMIR INTERNATIONAL MUSIC COMPETITION, in the period from 16 to 19 May 2019, which will be held at the Slobomir P University.
 MASTER CLASS:
·        Jokuthon Mihajlovic, Serbia
·        Aleksandra Romanic, Germany
·        Dubravka Jovicic, Serbia
·        Aida Gavrilova, Spain
·        Aleksandra Radosavljevic. Bosnia and Herzegovina
·        Neven Sobajic, Serbia
Details about this Invitation, you can see here.